Youth Underserved Vets
Pride Academy:
We searched for different charities or groups that we could volunteer or partner with to engage the community and we didn't find one that we believed addressed the core issues that are affecting our community, there are so many great non profits that are achieving great things in Texarkana but many of them are for the above 18 populace, we want to attract those who are in their formative years (6th-12th grade) before they get entrenched with the wrong crowd and doing the wrong things.
The Texarkana Arkansas Police Department promotes their P.R.I.D.E. Academy (Personal Responsibility in Daily Efforts).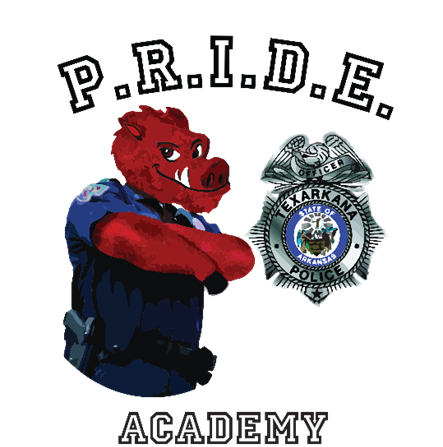 The goal of the P.R.I.D.E Academy is to reduce at-risk behaviors by promoting
healthy lifestyles, educational achievement, and financial stability in youth by
building positive influences in their lives before reaching adulthood.
The students are taught decision making skills, coping techniques,
enhanced self-esteem, and anger management.
Each year, the students complete at least two community service projects
such as cleaning up local parks and packaging food at the local food bank.
The students also gain school and community pride while
bonding with police officers to build positive lasting relationships and a
more positive view of law enforcement.
We are proud to announce that Just Love and Kindness will be supporting PRIDE Academy.
Special thanks to the members of #1075 club
Youth: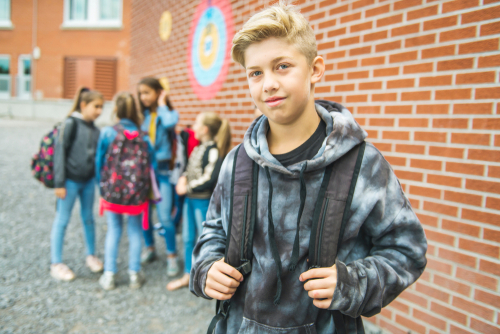 The term at-risk youth typically implies a future with less than optimal outcomes. Youth are considered at-risk for a number of reasons. Examples include youth who may be:
Homeless or transient
Involved in drugs or alcohol
Abused sexually, physically or emotionally
Mentally ill
Neglected at home or live in stressful family environments
Lacking social or emotional supports
Involved with delinquent peers
At-risk youth are often identified after running away, skipping school, drinking under age, engaging in sexual behavior, displaying disruptive behavior, bullying/harassment, fighting, and committing acts of vandalism. These behaviors can be precursors to dropping out of school, acquiring low paying jobs and/or unemployment, and adult criminal behavior.

Underserved: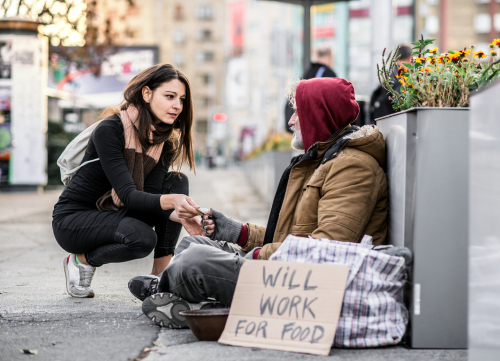 Advocacy is critical to creating the systemic changes needed to end homelessness amongst the underserved community. Advocacy means working with people experiencing homelessness to bring about positive changes in policies and programs on the local, state, and federal levels. It means working with various sectors of the community (e.g. city/county officials, members of Congress, direct service providers, and the business community) to develop workable strategies for responding to homelessness. It also means changing your language and behaviors in small ways that may contribute to larger changes in the way people experiencing homelessness are seen and treated in our society.
The most integral part in helping the underserved /homeless members in our society is to ask them if they are willing and able to help themselves, and are they fully committed to a long term plan with benchmarks to achieve sustainability. Are they willing to stop doing anything that affects their well being.

Veterans: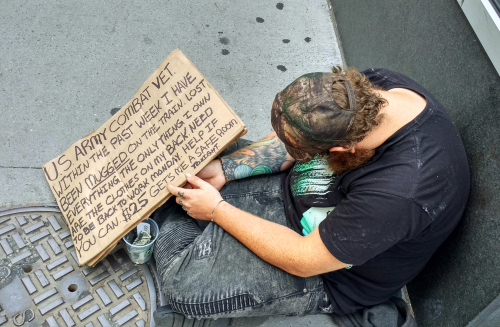 There are so many worthwhile agencies and organizations that help veterans, often times a veteran can get to a low point in life and essentially give up. Here are some simple things each of us can do to help:
Provide transportation
Spend time and visit with them wherever they are at.
Say Thank you and mean it.
Fight homelessness and eviction, foreclosure amongst veterans through the National Coalition of Homeless Veterans.
Perform home chores or repairs they need.
Donate your time and volunteer at vet organizations
If you are unable to take them out for a bite to eat buy them a meal.
Bring a big smile and a warm heart